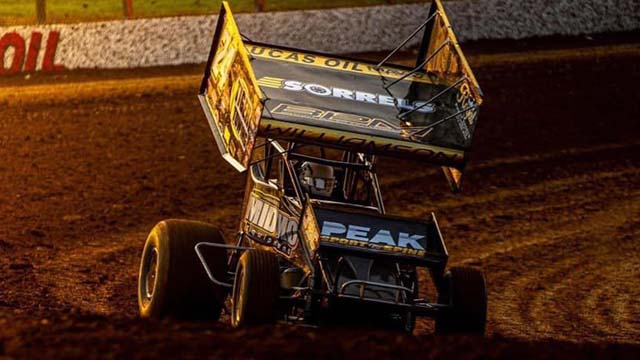 Inside Line Promotions – COLUMBIA, Mo. (Feb. 2, 2021) – Bryant Paver Motorsports has a new alliance that kicks off 2021 with excitement.
Veteran sprint car driver Scott Bogucki will operate his winged sprint car program out of the BPM shop in Missouri and will serve as a racing mentor for rising star Garet Williamson, who earned a top-10 finish in the Lucas Oil ASCS National Tour championship standings last year during his rookie season.
"We're really excited about the deal and having Scott around on a regular basis," Williamson said. "I think it will help us grow having him and his team around the shop and at the track. We'll be at a lot of the same shows so I'm looking forward to us working together."
Bryant Paver Motorsports will be a sponsor on Bogucki's race car. Both teams currently plan on racing full time with the ASCS National Tour while adding select 410ci sprint car shows into the schedule this year.
"I think it's going to be great for everyone involved," said Bogucki, who posted a career-best third-place result in the ASCS National Tour championship standings last year. "It gives me a central place to work out of. It will also financially help my team to allow us to race more. I want to race the 410 more than I have in quite a few years. My team hasn't changed, but we'll be housed in Missouri with Bryant's support. We still have great support from SawBlade.com, Dissolvalloy and many other great partners."
Williamson will participate in several 410ci winged sprint car races in 2021 for the first time. Bogucki enjoyed success during several starts in the division last year, highlighted by a third-place result during his debut with the Ollie's Bargain Outlet All Star Circuit of Champions.
"Scott has been successful in both the 360 and 410 ranks so I think he can help us adapt," Williamson said. "I think our racing plan will be similar to his in terms of focusing full time on the ASCS National Tour and then filling in open weekends with 410 shows when those are available. I'm really excited to race the 410 when the opportunity presents itself."
INSIDE LINE PROMOTIONS –
Inside Line Promotions specializes in affordable public relations and media management for motor sports drivers, teams, sponsors, tracks, series, events, organizations and manufacturers. ILP Founder Shawn Miller leverages professional journalism with new media technologies and social networking to improve your exposure and the return on investment for your sponsors.
To meet the media relations needs of your program by joining Team ILP, contact Shawn at 541-510-3663 or [email protected]. For more information on Inside Line Promotions, visit https://www.InsideLinePromotions.com